Product

Format

Age

Key Features

Ingredients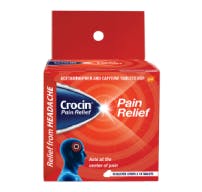 Crocin Pain Relief
Tablets
12 + Years

Acetaminophen and caffiene tablets USP
Paracetamol IP : 650mg

Caffeine Anhydrous IP : 50 mg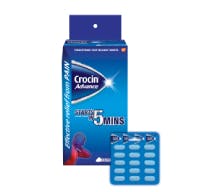 Crocin Advance
Tablets
12 + Years

Paracetamol 500mg fast release tablets
Paracetamol I.P. 500 mg

Analgesic and Antipyretic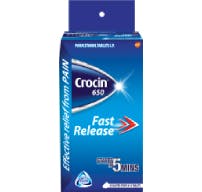 Crocin 650
Tablets
12 + Years

Paracetamol 650mg tablets
Paracetamol I.P. 650mg

Analgesic and Antipyretic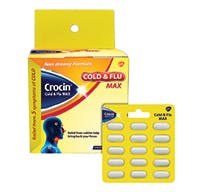 Crocin Cold & Flu
Tablets
12 + Years

Acetaminophen , caffiene and phenylephrine tablets USP
Paracetamol: I.P. 500 mg

Caffeine I.P. (anhydrous): 32 mg

Phenylephrine Hydrochloride I.P.: 10 mg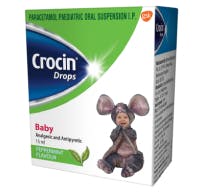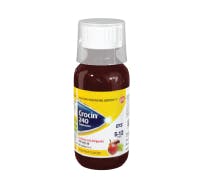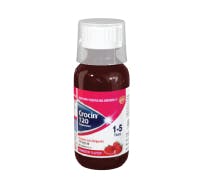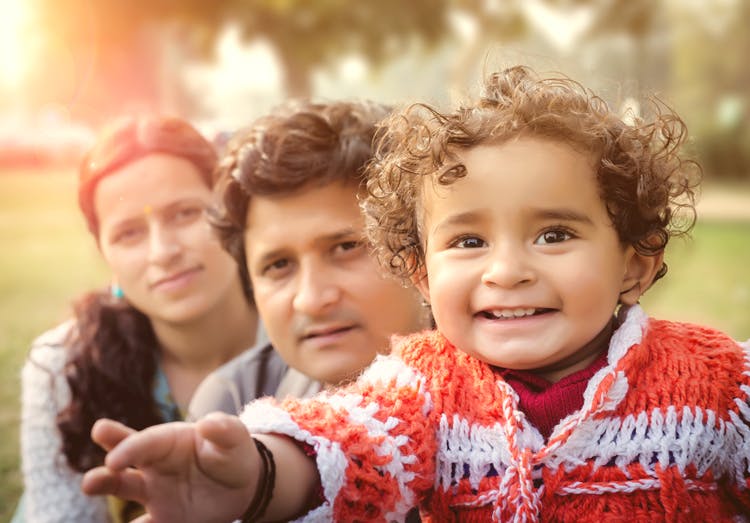 Headache
Headaches can be dull and throbbing, sharp and pinpointed, and can last for a few minutes or a few days. There are two main types of headaches: tension and cluster headaches. Each may have its own causes and different symptoms.
Which type of headache is causing you pain?
Tension Headaches
Tension headaches are one of the more common types of headache. They can be caused by a tightening of the muscles of the neck and scalp. This muscle constriction may be triggered by physical or environmental factors, including stiffness or pain in the shoulder and neck muscles as a result of stress or poor posture.
Tension headaches can:
Result in mild-to-moderate pain and feel like a tight band of pressure around the head
Be felt equally on both sides of the head, and are normally short lived
Be uncomfortable and annoying. However, they are generally not severe enough to prevent daily activities such as walking.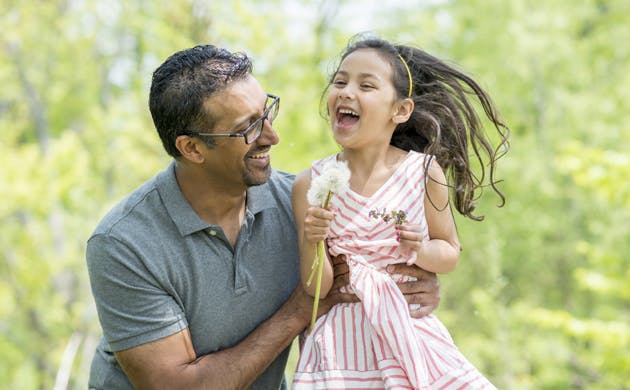 Cluster Headaches
Cluster headaches are the least common type of headaches, but arguably the most intense, and men are more likely to suffer from them than women. The "cluster" in cluster headaches refers not to the location of the head pain, but rather to the grouping of the attacks over time. This is the main difference between cluster headaches and tension – cluster headaches regularly recur over a certain period of time.
Cluster headaches can:
Bring intense pain, which is usually described as excruciating and localised to one eye
Affect one side of the head, around and behind the eye, then worsen and may last from 15 minutes to three hours
Include symptoms such as eye swelling, tearing and redness and blocked or runny nose only on the side of the head that is affected.
Many headaches may often subside with use of paracetamol, such as Crocin. However, if symptoms persist, you may want to consult your GP.