Product

Format

Age

Key Features

Ingredients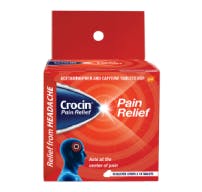 Crocin Pain Relief
Tablets
12 + Years

Acetaminophen and caffiene tablets USP
Paracetamol IP : 650mg

Caffeine Anhydrous IP : 50 mg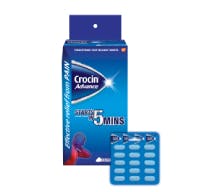 Crocin Advance
Tablets
12 + Years

Paracetamol 500mg fast release tablets
Paracetamol I.P. 500 mg

Analgesic and Antipyretic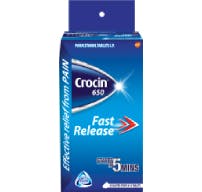 Crocin 650
Tablets
12 + Years

Paracetamol 650mg tablets
Paracetamol I.P. 650mg

Analgesic and Antipyretic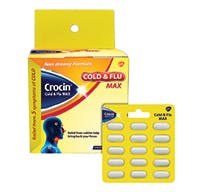 Crocin Cold & Flu
Tablets
12 + Years

Acetaminophen , caffiene and phenylephrine tablets USP
Paracetamol: I.P. 500 mg

Caffeine I.P. (anhydrous): 32 mg

Phenylephrine Hydrochloride I.P.: 10 mg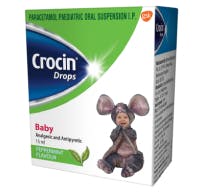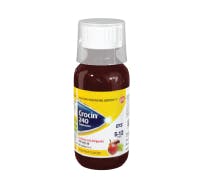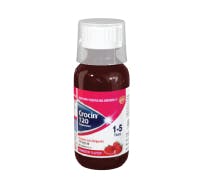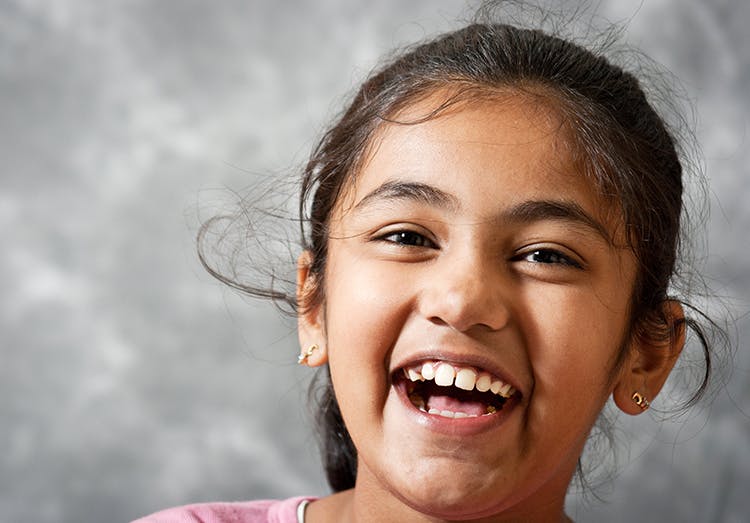 Fever
The normal body temperature is between 36.5°C and 37.5°C. A fever is one way your body fights off an infection. While a fever may be uncomfortable, it usually isn't a cause for concern and goes away within a few days.
TIP

When your body temperature goes up, you're likely to sweat more. So staying well hydrated is extra important.

Tip

If you're feeling feverish, head straight to bed and rest. Being active may make you feel worse as it adds stress to your body.

Tip

You can help lower body temperature by placing a cool towel on forehead or sponging the body with a wet towel
FEVER IN CHILDREN – WHEN TO SEE A DOCTOR
If your child has a temperature of over 37.5°C (measured orally), the chances are your child has a fever. This is very common and in most cases the symptoms will clear up without treatment.
Temperature taking
There are various ways to check if your child has a fever:
Oral. The thermometer is inserted under the tongue, the mouth is closed and a reading is taken. Avoid this method in small children.

Rectal. The thermometer is gently inserted into the rectum (child's bottom) and a reading is taken
Armpit. The thermometer is placed under the armpit and the arm is held against the side of the body while a reading is taken
Ear. A digital thermometer is inserted into the ear and a reading is taken
It is important to remember that the temperature can vary according to the part of the body where it is measured, so always take the temperature at the same site.
A fever is the body's way of helping your child fight off infections and illnesses.You should seek medical attention for managing the fever if your child:
is under six months of age with fever
has a fever over 40°C
has convulsions
acts very sick, or is lethargic and difficult to awake
has a stiff neck, headache, rash, repeated vomiting or diarrhoea
has a fever that hasn't changed in over two days
has loss of appetite or stomach pain
has earache
has difficulty breathing
cries inconsolably
If the doctor determines that a virus is causing your child's fever, there is often no better treatment than time, rest, and fluids – unless it is making them uncomfortable or miserable. The doctor may also prescribe treatment for fever such as paracetamol, which can help to make your child feel more comfortable.
Tips to treat fever at home
You can also make your child or infant feel more comfortable by:
dressing them in loose, light clothing
giving them plenty of clear fluids
Washing your hands – the key to staying healthy

Germs are everywhere. Most of them are harmless and some are actually good for us. However, it's true

Tips for planning holiday travels with kids

Vacations are a great way for the family to bond. However, the thought of travelling with babies or young children

Common colds in children and how to manage it

Few illnesses are more common than the cold. It can affect people of all ages, but children generally catch colds more